A strange comfort exists in the "British crime show" genre. Maybe it's the formulaic pleasure of watching good triumph over evil, maybe it's the accents. In any case, this trusty category remains incredibly popular, causing streaming services to vie for catalogs of crumpet-adjacent crime stories. Netflix may have the most extensive array of options, but Amazon Prime has also developed an established niche of period-piece dramas in the genre.
From the turn-of-the-century England featured in "Arthur & George" to the contemporary London that has to wrestle with the ghosts of history in "Whitechapel," Amazon Prime has you covered if you love mysteries that wade through the past. This focus does have the flaw of being incredibly white-male-centric, though; you'll have to go to Netflix for a more diverse array of talent.
Despite the smaller catalog, Amazon still has a few standouts to consider, regardless of whether you like your true-crime shows full of pleasantries or horrific gore.
And if you want to stay informed on what's joining Netflix on a weekly basis, make sure to subscribe to the Streamline newsletter.

Streamline makes recommendations for streaming shows and movies. Every Saturday, Streamline highlights the best shows to watch online, with a focus on Netflix.
"Grantchester"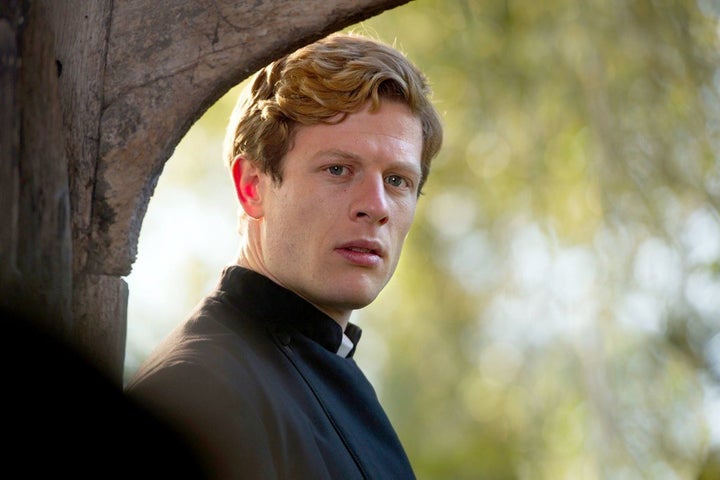 Premise: A vicar in the 1950s teams up with a police inspector to solve crimes in the village of Grantchester. While the inspector is hard-nosed from his years on the force, the vicar uses his intuition and heart in the investigations.
Sum Up: This is such a "British crime show" that it almost feels like an algorithm whipped it up. Per usual in the genre, it gets its name from a smallish, multisyllabic British municipality, it has a hot investigator, and sexual themes abound while a staid morality keeps things from getting too edgy. That said, the team behind this series hit the beats at a high caliber. In particular, James Norton, who plays the vicar, leaps off the screen as a bona fide star, which tracks with the abundant work he has gotten since, from AMC's "McMafia" to Greta Gerwig's upcoming film adaptation of "Little Women."
Heads Up: As mentioned, this can feel formulaic. Comic relief comes via dumb jokes to break the tension, the cases get wrapped up in a bow, and the good guys win. The writers have a solid sense of injecting emotional stakes, but the show can still feel pretty mindless.