Ariana Grande offered a harsh assessment of her love life on Thursday.
"I really have no idea what the fuck I'm doing," she admitted at Billboard's Women In Music event in New York City. She said she's trying to redirect some of "the love and forgiveness that I've given away so frivolously and easily to men" to herself.
In her speech to receive the Woman of the Year award, which can be seen in the clip above, the "thank u, next" singer said she has her professional act together. Offstage, not so much.
"I want to say that I find it interesting that this has been one of the best years of my career and like the worst of my life," she said. "I'm not saying that for sympathy. I'm just saying that because I feel like a lot of people would look at someone in my position right now … and think, 'She's really got her shit together,' you know? Like, 'She's really on it.' Like, 'She's got it all.'"
Grande continued: "I do, but as far as my personal life goes, I really have no idea what the fuck I'm doing."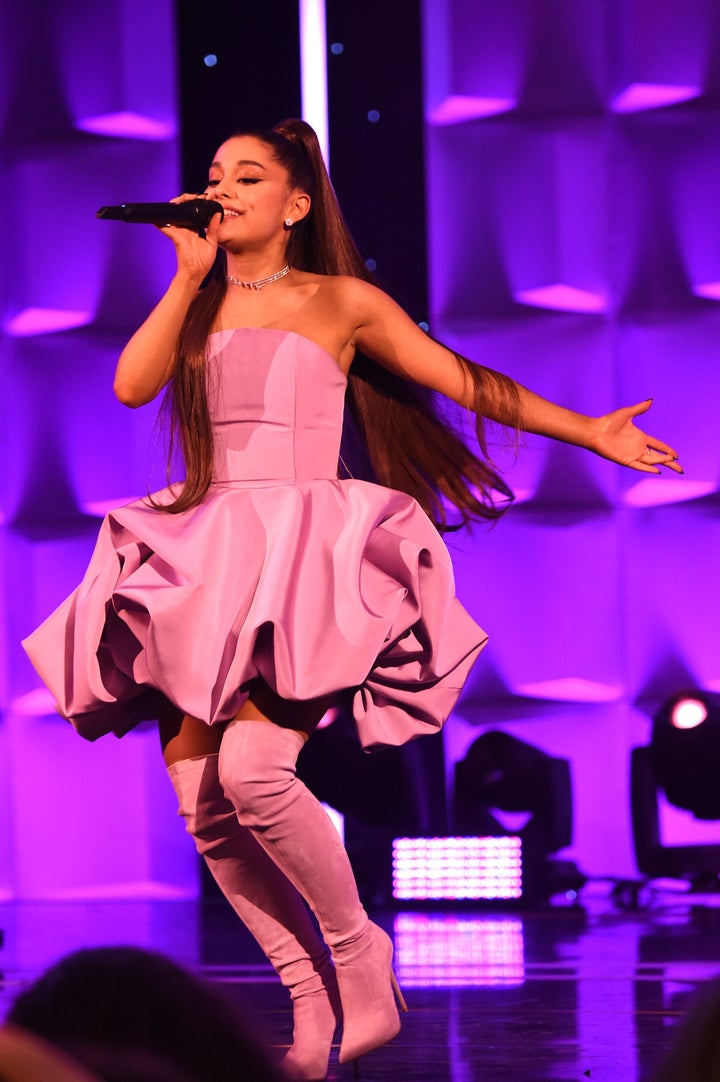 This year Grande endured two romantic breakups ― one recently after a whirlwind engagement to "SNL" comedian Pete Davidson, and earlier with rapper Mac Miller, who later died of an overdose. She also continued to deal with grief from the 2017 terrorist attack outside her performance in Manchester, England, that killed 22.
"I look forward to hopefully learning to give some of the love and forgiveness that I've given away so frivolously and easily to men in the past to myself hopefully this year," she said to applause. "I have everything I've ever dreamt of having, and as of late I've discovered that it's the things I've always had and the people I've always had that still make me the happiest."