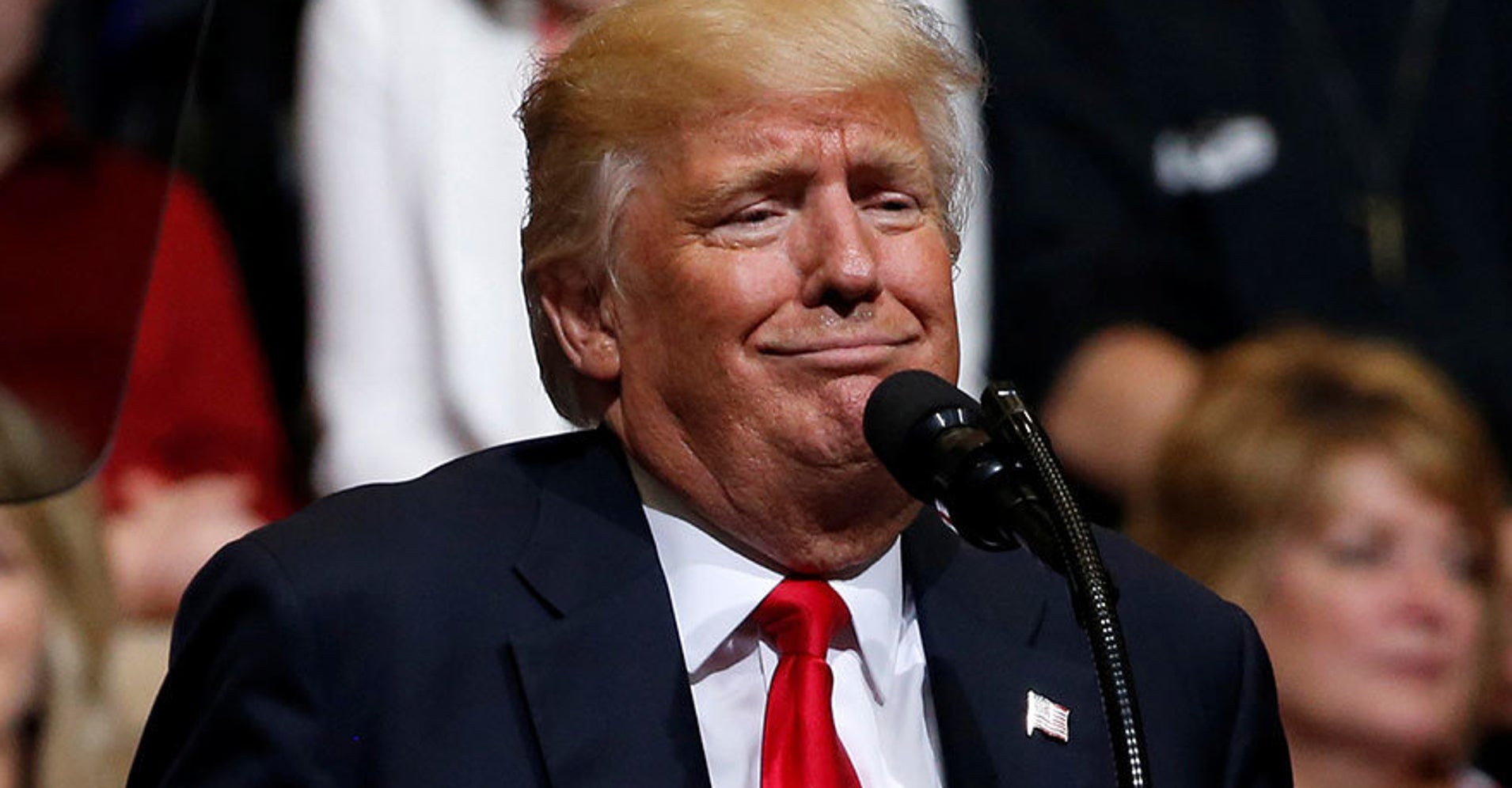 President Donald Trump was taken to task on Twitter after a report claimed he shrugged off surging U.S. national debt because it wouldn't happen until after he leaves the White House.
In early 2017 when senior officials offered Trump charts and graphics laying out the numbers and showing a "hockey stick" spike in the national debt in the not-too-distant future. Trump's response: "Yeah, but I won't be here." https://t.co/D1yxwMhYYx

— The Daily Beast (@thedailybeast) December 6, 2018
The national debt currently stands at about $21 trillion.
Many people on Twitter weren't surprised that Trump, who has declared bankruptcy for his companies on multiple occasions, was paying little heed to the figures.
Some also suggested he had the same "philosophy on climate change."
Trump says he doesn't care about the national debt because "I won't be here" when it blows up. This also appears to be his philosophy on climate change. https://t.co/DUMOdGkcB6

— Keith Boykin (@keithboykin) December 5, 2018
Probably should not come as a surprise to learn that a longtime real estate developer whose companies have declared bankruptcy multiple times is not that worried about long term debt: https://t.co/zDcSqPziwl

— Mike Madden (@MikeMadden) December 5, 2018
The President appears to be bringing the same approach to the country he took to his casinos and other failed businesses.https://t.co/L54ollU1Qk

— Raja Krishnamoorthi (@CongressmanRaja) December 5, 2018
This is also the stance the GOP has on everything else like Medicare and the Environment

— Kat – Toronto Maple Leafs Fan (@Kate_P31) December 5, 2018
Trump thinks that about climate change too.

— Rex Nutting (@RexNutting) December 5, 2018
Same with the environment; he figures he'll be dead by the time things get really bad. He doesn't give a damn about his progeny.

— Barend Hamm (@BarendHamm) December 5, 2018