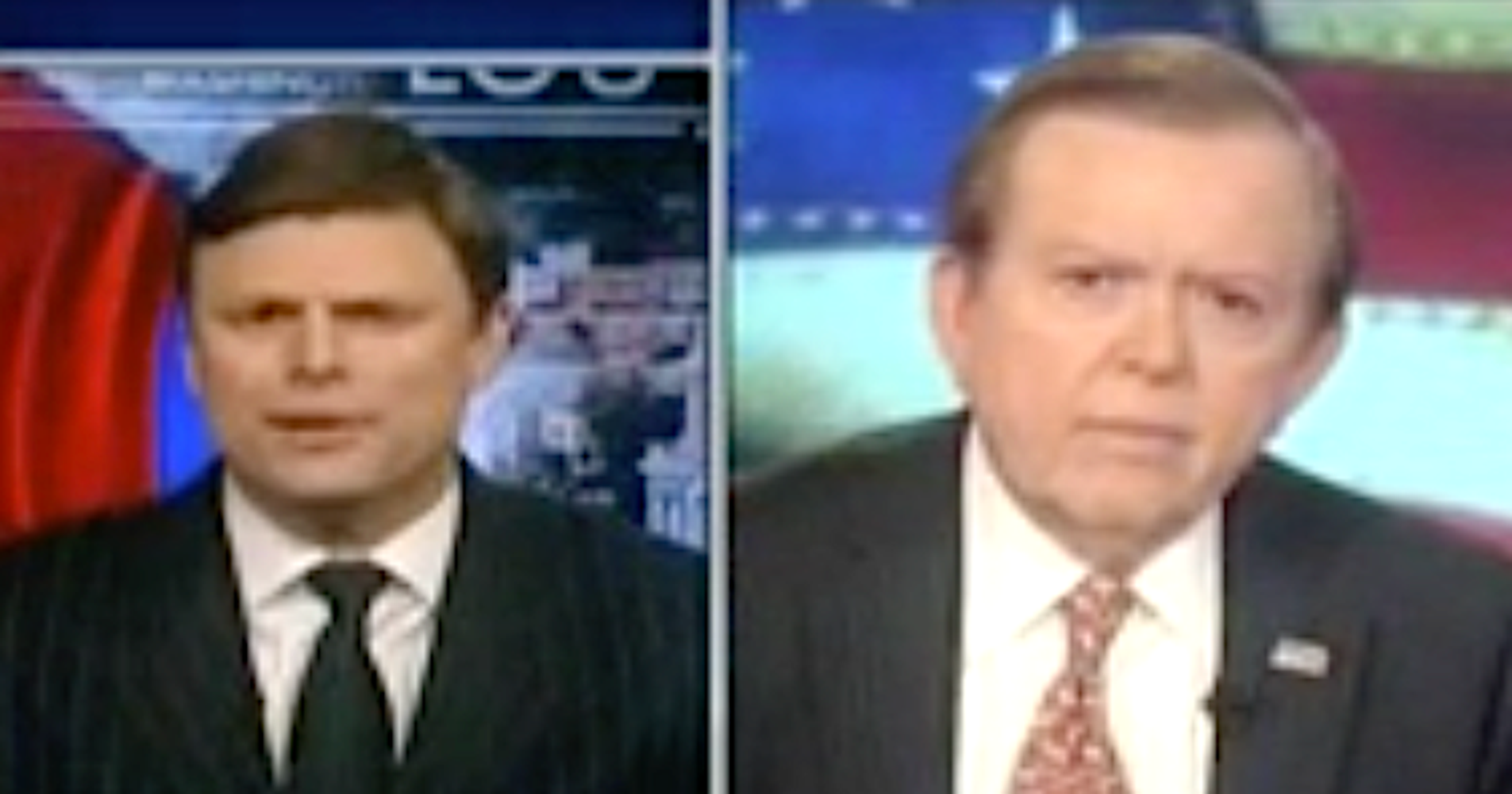 Fox News host Lou Dobbs criticized the "left wing media" on his show Tuesday for questioning President Donald Trump's "steadfast" support for Saudi Arabia after the killing of journalist Jamal Khashoggi.
Dobbs asked his guest, Christian Whiton, a former State Department official in the Trump administration, for his take. For some reason, Whiton took a dumb and offensive swipe at women to make his point.
"Yeah, you see these journalists and these others, these commentators shrieking at the president like it's some freshman seminar in feminist literature at Smith College," he said, drawing laughter from Dobbs.
Check out the sexist blather above.