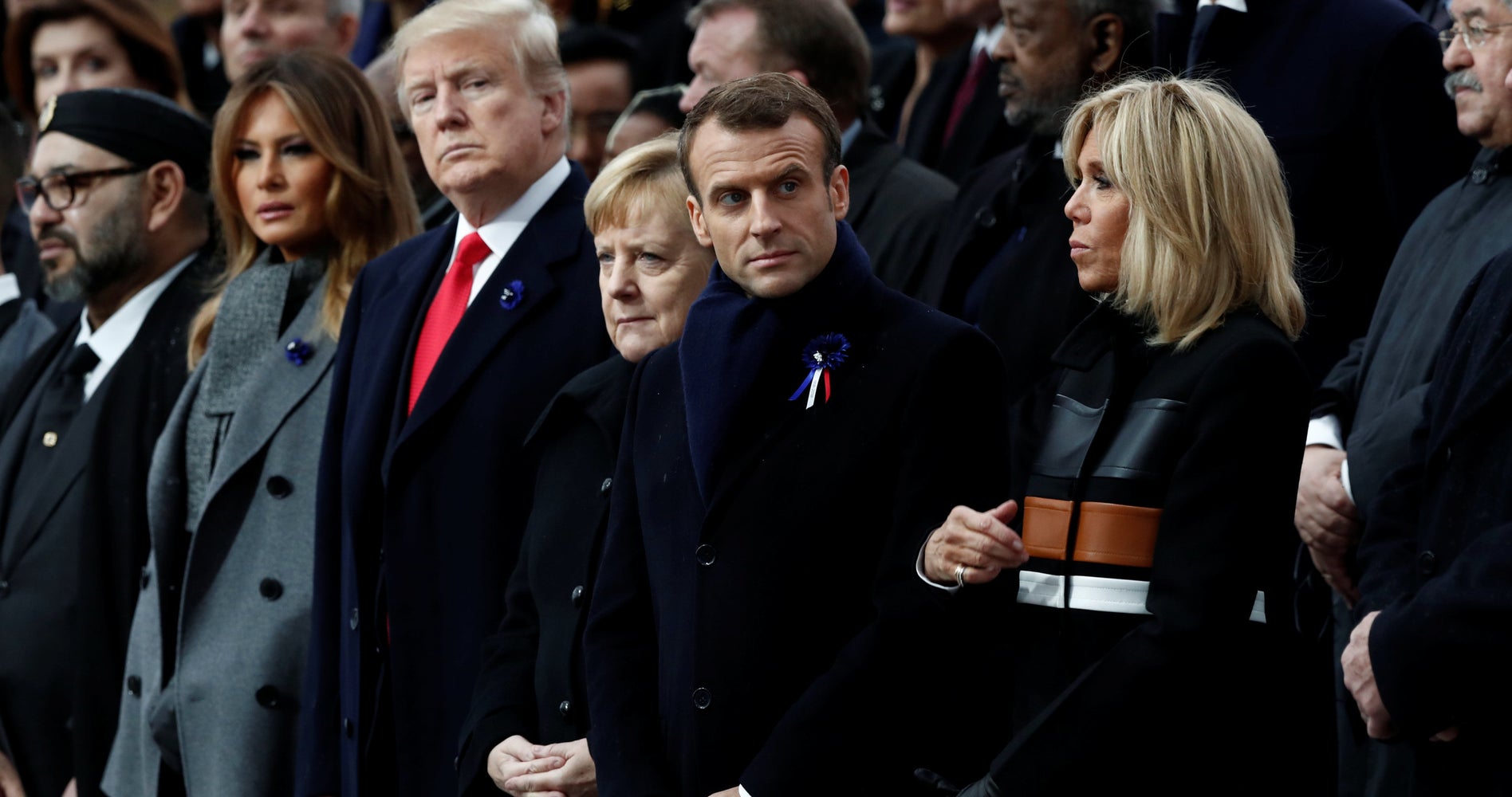 The historic moment was commemorated in a somber and rain-soaked ceremony led by French President Emmanuel Macron at the Tomb of the Unknown Soldier on Sunday morning.
U.S. President Donald Trump, Canadian Prime Minister Justin Trudeau, German Chancellor Angela Merkel, Russian President Vladimir Putin and UN Secretary-General Antonio Guterres were among the dignitaries present. 
The armistice that ended the slaughter of World War I came into force at 11 a.m. Paris time on 11 November 1918. It marked the end of a bloody and protracted conflict that had killed millions of civilians and military personnel.
The ceremony at the Arc de Triomphe on Sunday was supposed to start promptly at 11 a.m. but some world leaders, including Trump and Putin, arrived late, AP reported. 
In Australia, thousands of red paper poppies were dropped from the sky in Adelaide and thousands of people, many of them veterans, gathered at the National War Memorial in Canberra to pay tribute to the more than 60,000 Australian soldiers who perished in World War I. 
This is a developing story.