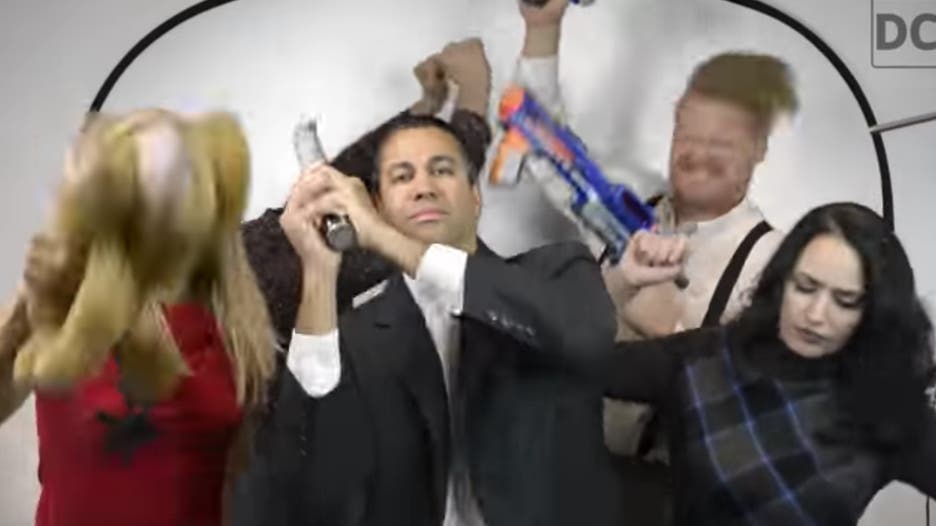 The brains behind the viral hit "Harlem Shake" are threatening legal action against Federal Communications Commission (FCC) Chairman Ajit Pai for his use of the song in an advertisement for the repeal of net neutrality rules.
After famed DJ Diplo tweeted at the song's producer Harry Rodrigues ― a DJ better known as Baauer ― about Pai's use of the song, Rodrigues tweeted on Thursday afternoon that he'd be "taking action." 
Baauer gave a statement to Billboard Dance about the use of his song without his permission, saying that it "obviously comes as a surprise to me as it was just brought to my attention."
"I want to be clear that it was used completely without my consent or council. My team and I are currently exploring every single avenue available to get it taken down. I support Net Neutrality like the vast majority of this country and am appalled to be associated with its repeal in anyway."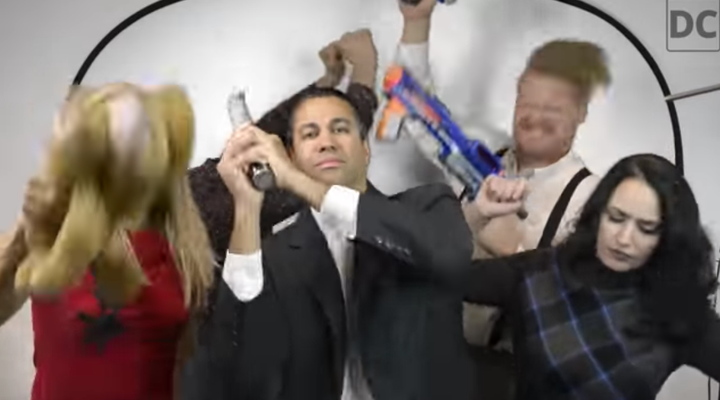 In addition to Baauer, the record label responsible for "Harlem Shake," Mad Decent, also tweeted that they do not "approve of the message contained therein" and would be pursuing "further legal action if it is not removed."
As of publication, the video has been removed from Youtube. It is still live on The Daily Caller's Facebook page.
Related posts: