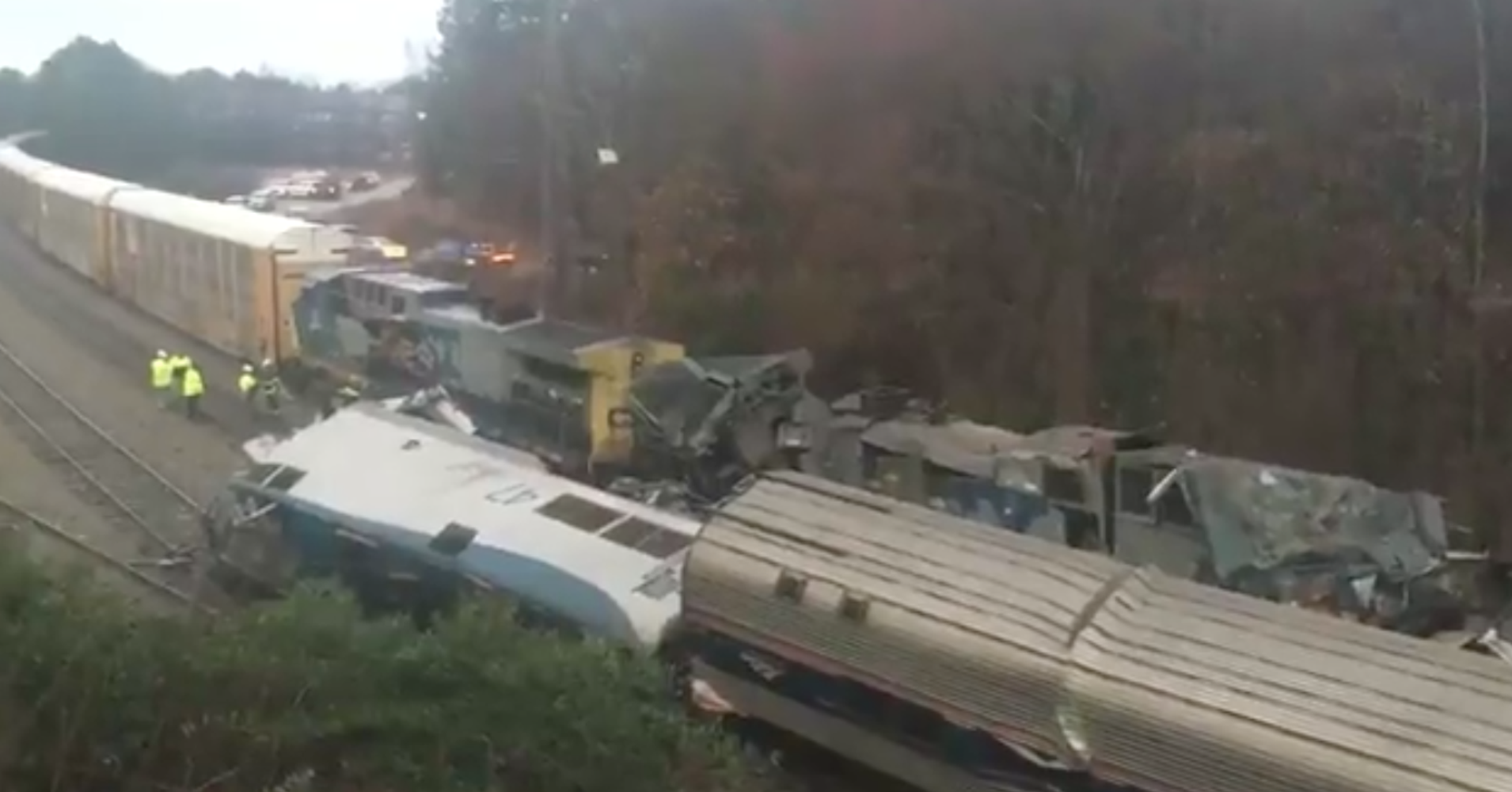 An Amtrak train traveling from New York to Miami collided with a CSX freight train in South Carolina early Sunday, killing at least two people. About 70 people were transported to area hospitals for injuries, according to the Lexington County Sheriff's Department.
NBC News reported that 139 passengers and 8 crew members were on board Amtrak Train 91 when the crash occurred at around 2:30 a.m. Amtrak said the train's lead engine and a number of passenger cars derailed after the collision.
Lexington County spokesman Harrison Cahill said that about 5,000 gallons of fuel had spilled as a result of the accident. He said hazardous materials teams had secured "two leaks of fuel from the trains." At a press conference, he stressed that there was "no threat to the public at this time." 
In December, an Amtrak train derailed near DuPont, Washington, killing 3 people and injuring dozens. According to investigators, the train had been traveling at 80 mph in a 30 mph zone when the derailment occurred.
This is a developing story. Check back for updates.                    
Related posts: